Discover more from Karl Heinz Passler's Blog
Get Smarter About InsurTech and Digital Business Platforms
Why Insurance Companies Should Not Use Blockchain on Their Own
The secret behind the application of Blockchain in the insurance industry is to not use it in isolation. Listen to the valuable explanation and lessons learned from our panel discussion in Paris.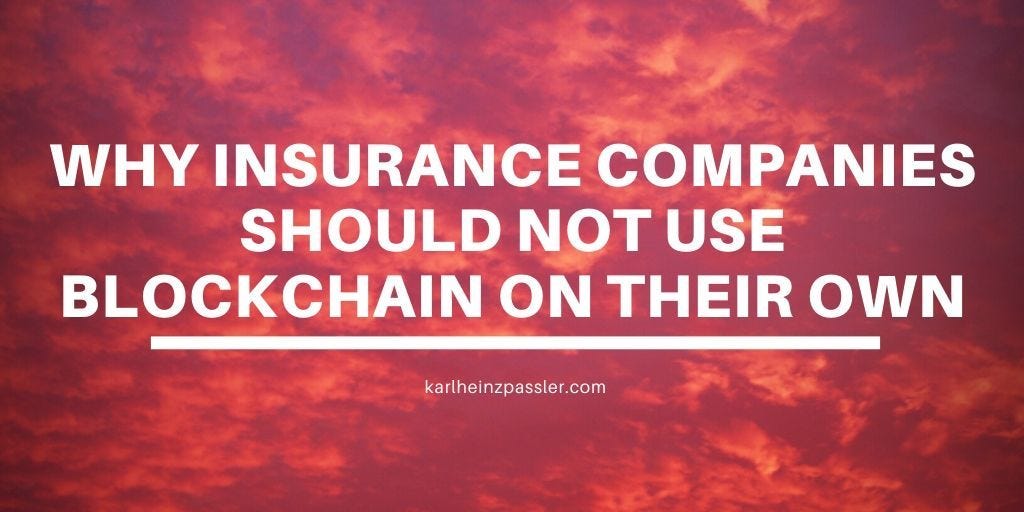 The Panel
This panel discussion on the topic of 'Blockchain: next steps towards collaboration, implementation & scalability' was performed at InsurTech Rising International 2019 at Station F in Paris. It was moderated by Karl Heinz Passler, Product Manager at Basler Versicherung (Baloise), and contributed by Oliver Volk, Blockchain Enthusiast working at Allianz; Frank Desvignes, Global Head of AXA Next Labs, and Philip Proost, COO at B3i.
InsurTech Rising
Insurtech Rising International Conference took place at the world's largest start-up campus: Station F. Station F, located in the center of Paris, brings together an entire corporate ecosystem under one roof. Station F has its own program for each startup. To underline the impressive size with numbers: on 34,000 square meters, there are more than 1000 start-ups, distributed over 600 rooms accompanied by more than 30 start-up programs.
---