Four Lessons Learned From Our Paris Insurance Blockchain Panel
Summary of our Panel on Blockchain in the insurance industry. With Karl Heinz Passler of Basler Versicherung (Baloise), Oliver Volk Blockchain Enthusiast, Frank Desvignes of AXA Next Labs, and Philip Proost at B3i.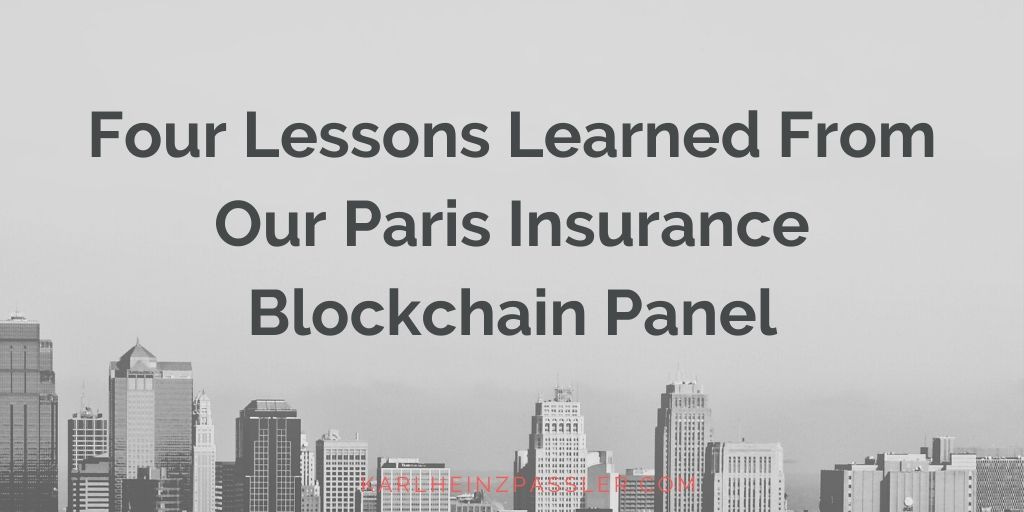 The Panel
This panel discussion on the topic of 'Blockchain: next steps towards collaboration, implementation & scalability' was performed at InsurTech Rising International 2019 at Station F in Paris. It was moderated by Karl Heinz Passler, Product Manager at Basler Versicherung (Baloise), and contributed by Oliver Volk, Blockchain Enthusiast working at Allianz; Frank Desvignes, Global Head of AXA Next Labs, and Philip Proost, COO at B3i.
InsurTech Rising
Insurtech Rising International Summit is the global gathering for the insurtech industry. Hear from AXA, AVIVA, Generali, Mapfre, Zurich, and many more. See how they enhance the insurance industry's digital ecosystem and business strategies.
---