Get Smarter About InsurTech and Digital Business Platforms
Welcome to my personal blog. This publication is for insurance innovators in insurance companies, InsurTech startups, and enterprises in adjacent industries.
The purpose of this blog and newsletter is to provide you with exclusive information about InsurTech startups, insurance ecosystems, and digital insurance platforms. To achieve this, I regularly speak with leading thinkers and practitioners and publish the findings here.
Sign up now so you don't miss the next issue.
---
A few words about myself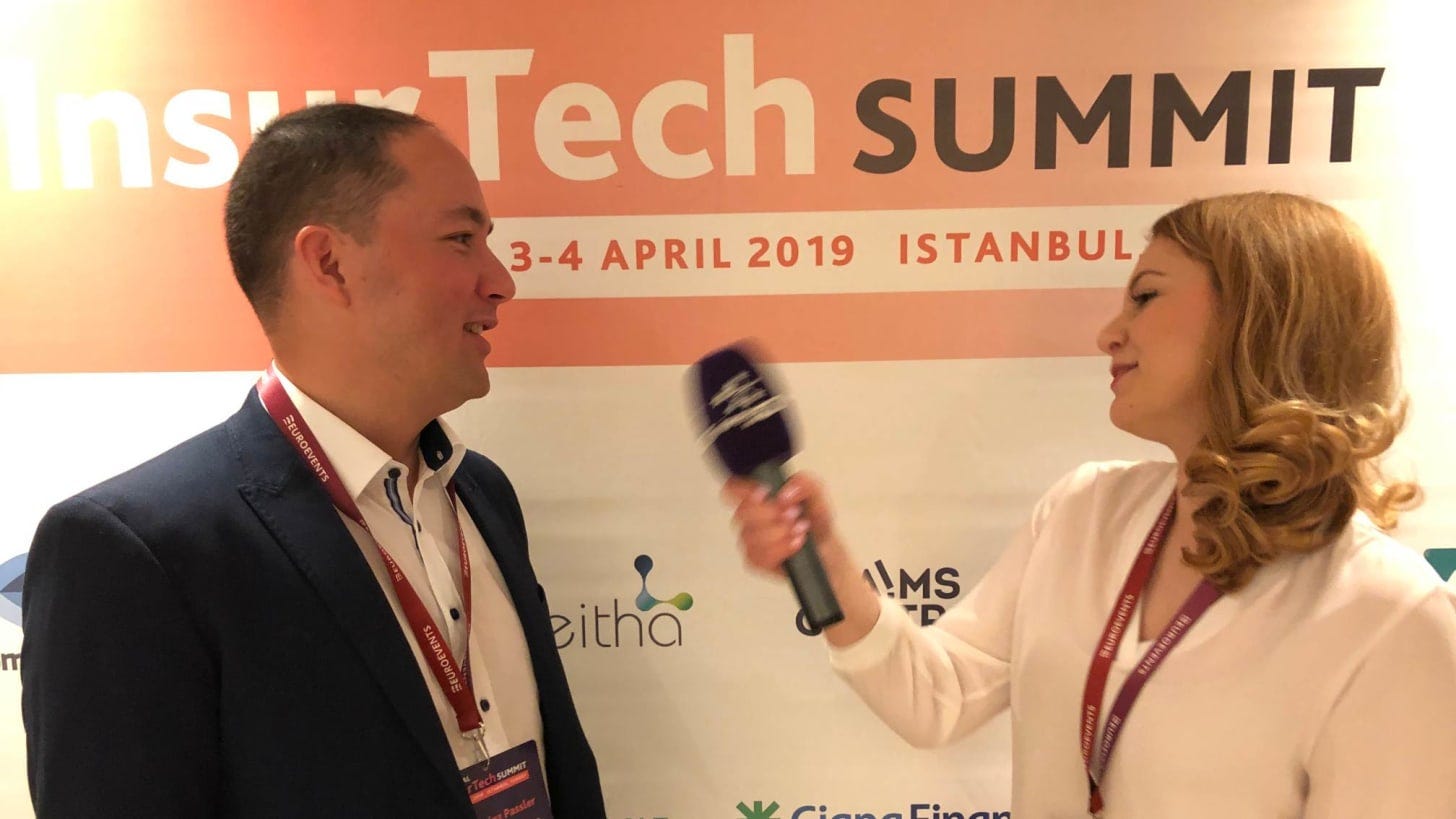 I am Karl Heinz Passler, an insurance product manager at Basler Versicherungen (part of the Baloise Group) taking care of our product lines.
In addition, I am:
a Co-Author for THE INSURTECH BOOK, which has been published by Wiley and has become an Amazon business bestseller.

ranked as Top 25 Insurance and InsurTech InTuencer by Lucep, Top 10 InsurTech Influencer by InsurTech Forum, also InsTech London, and Leading Global InsurTech Influencer by Onalytica.

speaking at international InsurTech conferences and publish insights here and on other industry-leading publications.
So, if you have not yet subscribed to this newsletter, it is about time.
---
Legal Disclosure (Impressum)
Information in accordance with section § 5 TMG
The Telemedia Act (TMG) regulates the legal framework for so-called telemedia in Germany. It is one of the key requirements of Internet law.
E-Mail: contact@karlheinzpassler.com
Internet address: https://www.karlheinzpassler.com
Person responsible for the content in accordance with § 55 Abs. 2 RStV
Indication of source for images and graphics
As a rule, own images.
Otherwise https://unsplash.com, https://www.pexels.com/, and http://www.flickr.com with the name of Photographer under the pictures
Disclaimer (Haftungsausschluss)
Accountability for content (Haftung für Inhalte)
The contents of our pages have been created with the utmost care. However, we cannot guarantee the contents' accuracy, completeness, or topicality. According to statutory provisions, we are furthermore responsible for our own content on these web pages. In this context, please note that we are accordingly not obliged to monitor merely the transmitted or saved information of third parties, or investigate circumstances pointing to illegal activity. Our obligations to remove or block the use of information under generally applicable laws remain unaffected by this as per §§ 8 to 10 of the Telemedia Act (TMG).
Accountability for links (Haftung für Links)
Responsibility for the content of external links (to web pages of third parties) lies solely with the operators of the linked pages. No violations were evident to us at the time of linking. Should any legal infringement become known to us, we will remove the respective link immediately.
Copyright (Urheberrecht)
The web pages and their contents are subject to German copyright law. Unless expressly permitted by law (§ 44 a et seq. of the copyright law), every form of utilizing, reproducing, or processing works subject to copyright protection on web pages requires the prior consent of the respective owner of the rights. Individual reproductions of a work are allowed only for private use, so must not serve either directly or indirectly for earnings. Unauthorized utilization of copyrighted works is punishable (§ 106 of the copyright law).
This imprint also applies to the following social media presences:
LinkedIn: https://www.linkedin.com/in/karlheinzpassler
Twitter: https://twitter.com/insurtechtalk